If you missed our official ribbon cutting and open house, you missed a great party! We certainly had fun and we thought we'd share a few photos of the night with you. Next time, be sure and stop by!
The ribbon cutting, and our induction into the Webster Groves/Shrewsbury/Rock Hill Chamber of Commerce, was a hoot! Our fearless leader wielded the giant scissors well, but not without trepidation; those scissors are a little awkward to use.
Hens and guests alike had a great time testing out our new Hen Hotline. Need a direct line to our Head Hen or Red Hen in general? Let us know and we just might send these into production. And if you stop by the office, feel free to try it out!
Our Head Hen checked in with the other office-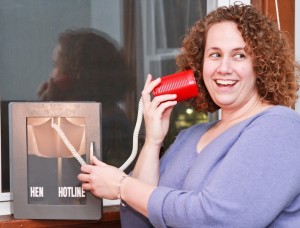 Katy, our Outreach Hen, made sure to test the Hotline extensively!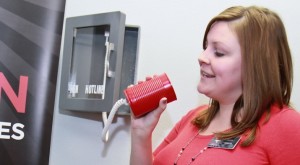 Really, none of us could keep ourselves away from it very long.
Even Rebecca Olsen from the Chamber of Commerce!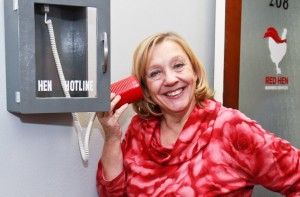 Just wait till you see what we've cooked up for the fast approaching new year! Are you ready to talk plans for 2014 yet? What about your 2013 taxes? If you're not, be sure to stop by our next event and see what Red Hen can do for you.