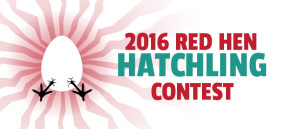 We're in the business of supporting small business.  This year, we would like to use our powers for good and give back to the small business community we call home.
The lucky 2016 Hatchling will have unlimited use of our full range of services for 12 months.  We will do your bookkeeping, handle your HR, develop and implement your marketing plan, build your website, trim your expenses, and generally grow the heck out of things.
In return, you agree to take our advice and get some free publicity.  We'll be gifting you with all of our prodigious expertise and talking about it online.  We're going to track progress, talk about what works and what doesn't, and, without sharing anything proprietary to your company, make sure measurable results are achieved and acknowledged.  At the end of the year you'll be ready for tax time and incredibly well prepared with a robust set of resources.  Then you can pick and choose which of our services you'd like to continue with at a discount for your second year and you'll be ready to fly!
How do I become the Hatchling?
Make us believe in you! Send us a cover letter and your version of a business plan, no matter how informal it might be.  We want to know why you're doing this and what you dream about.  Tell us why your company matters and what makes it special.  Anything you'd like us to see will be considered.  Tag us on Instagram!  Post a video to YouTube!  Bring us a diorama! Show us your best stuff in whatever format works for you and give us a hook to hang our capes on.  Details on entering are below.
What's included?
We'll meet you and your business right where you are.  You'll work with all the departments within Red Hen to fill your corporate tool box with the tools and skills you need to be successful.
Here's some of what might happen this year!
We'll help you build it by setting up your:
Missouri LLC
Federal EIN
LLC Operating Agreement and HR Compliance Manual
Business bank accounts
Then we'll help you run and grow it by covering your:
Management Needs
Human Resources Needs
Payroll
Bookkeeping requirements (and train you in QuickBooks 101!)
Pricing and Budgeting Planning
Insurance Planning
Branding
Web Development
Digital, Print, and Social Media Marketing
Event Coordination
Tax prep
Throughout the year, you can expect to meet and work with each of our departments at Red Hen.  We'll support you on a weekly basis to make sure nothing falls through the cracks.
The Small Print
Your entry must be received by January 31, 2016. By entering you agree to be contacted by a representative of Red Hen.  In addition, you understand that your entry may be discussed briefly on our website or social media platforms even if you're not chosen as the Hatchling.  Your business should be less than 36 months old and we're happy to accept submissions that are still in the dream stage.  Questions and submissions should be sent to info@redhenbusiness.com.  The winner of the 2016 Hatchling prize will be notified by and announced on our birthday, February 7th, 2016.